LATEST NEWS
At 5 days notice, Paula Sides stood in to perform the role of Thaïs with the Chelsea Opera Group at the Cadogan Hall with Stephen Higgins conducting.
"Sides' voice has a distinctive, concentrated tang and is arrestingly resonant in its lower reaches, though she could also cap 'Dis-moi que je suis belle' — both coquettish and vulnerable —and a searingly intense final scene with fearless high Ds." Yehuda Shapiro, Opera Magazine.
"Paula Sides stepped in, new to the score, and delivered an interpretation so full of drama as well as surmounting all the technical challenges. Her French was excellent also. Her voice has power and allure, she has the ability to float notes delicately high above the stave, and there was a hint of steeliness, present in Thaïs in her siren persona, apparent. She brought clarity to the two different aspects of the character, also made apparent by her change of dresses. She knows how to contrast stillness with extroversion." Alexander Campbell, Classicalsource.com
"Paula Sides sings the socks off "Glitter and be gay"" Candide review from the Telegraph, Rupert Christiansen
"Paula Sides is exceptional as his Cunegonde, her incisive, brilliant soprano fearlessly revealing a fragile, frivolous princess who is plunged into horror of war, discovering a ruthless determination to live (but risking her soul) on the way." Bachtrack, Charlotte Valori
On June 24th, Paula will perform Beethoven 9 with Paul McGrath with the University of Warwich Symphony Orchestra and Chorus.
https://www.warwickartscentre.co.uk/whats-on/2018/beethoven-and-bernstein/
July 7th Paula will be performing Mahler 8 with the Cambridge Philharmonic at Ely Cathedral.
https://www.elycathedral.org/events/cambridge-philharmonic-mahler-8?spektrix_bounce=true
Recording coming soon.....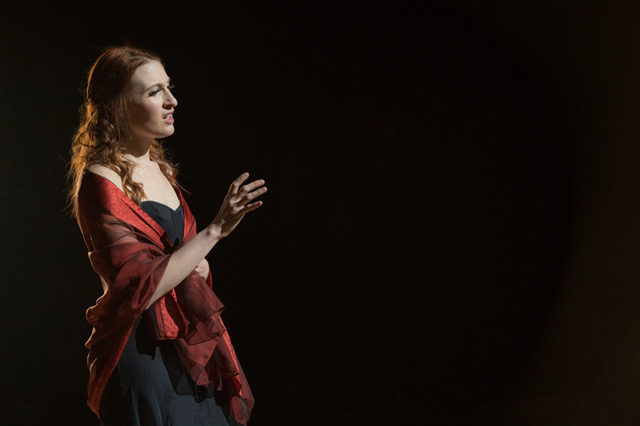 Reviews
"Paula Sides sings the socks off "Glitter and be gay"" Candide review from the Telegraph, Rupert Christiansen
"Paula Sides is exceptional as his Cunegonde, her incisive, brilliant soprano fearlessly revealing a fragile, frivolous princess who is plunged into horror of war, discovering a ruthless determination to live (but risking her soul) on the way." Bachtrack, Charlotte Valori
"Paula Sides's Floria Tosca... a performance of really compelling intensity. This is a woman who's been wound up to breaking-point: Sides transforms in the flash of an eye from jealous spitfire to clingy young sweetheart, and her voice has a fierce, focused intensity that can snap, whip-like, from tremulous fragility to searchlight brilliance. She colours each word. Simultaneously girlishly impulsive and effortlessly sensuous, in her final scenes with Cavaradossi she was wide-eyed with euphoria: a woman who might perfectly credibly jump off a battlement." The Arts Desk
"Paula Sides was luminescent as Tosca....Paula Sides' delicate and nuanced performance and dynamic, dramatic voice are a privilege to see and hear. The aria in Act II "Vissi d'arte" ("I lived for art"). where she asks God why this is happening to her had the audience spellbound and at her feet." The Hunts Post
"Paula Sides' Tosca is delivered with liquid tone and a keen sense of textual and vocal expression." The Guardian
"Sides is a stunning vocal talent, combining her impressive acting ability with a vocal range and clarity that elevate her iconic arias to almost Shakespearean levels of character- defining excellence." The Reviews Hub 2017 Tosca ETO
BOOKING
INQUIRIES:
Patrick Allen
Patrick@connaughtartists.com